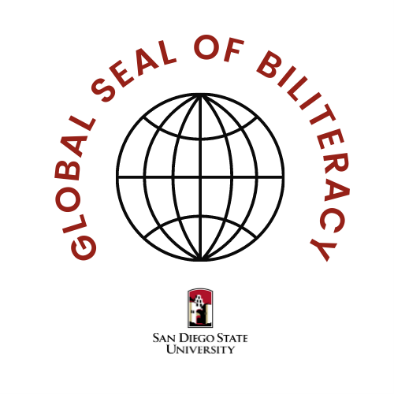 SDSU GLOBAL
SEAL OF BILITERACY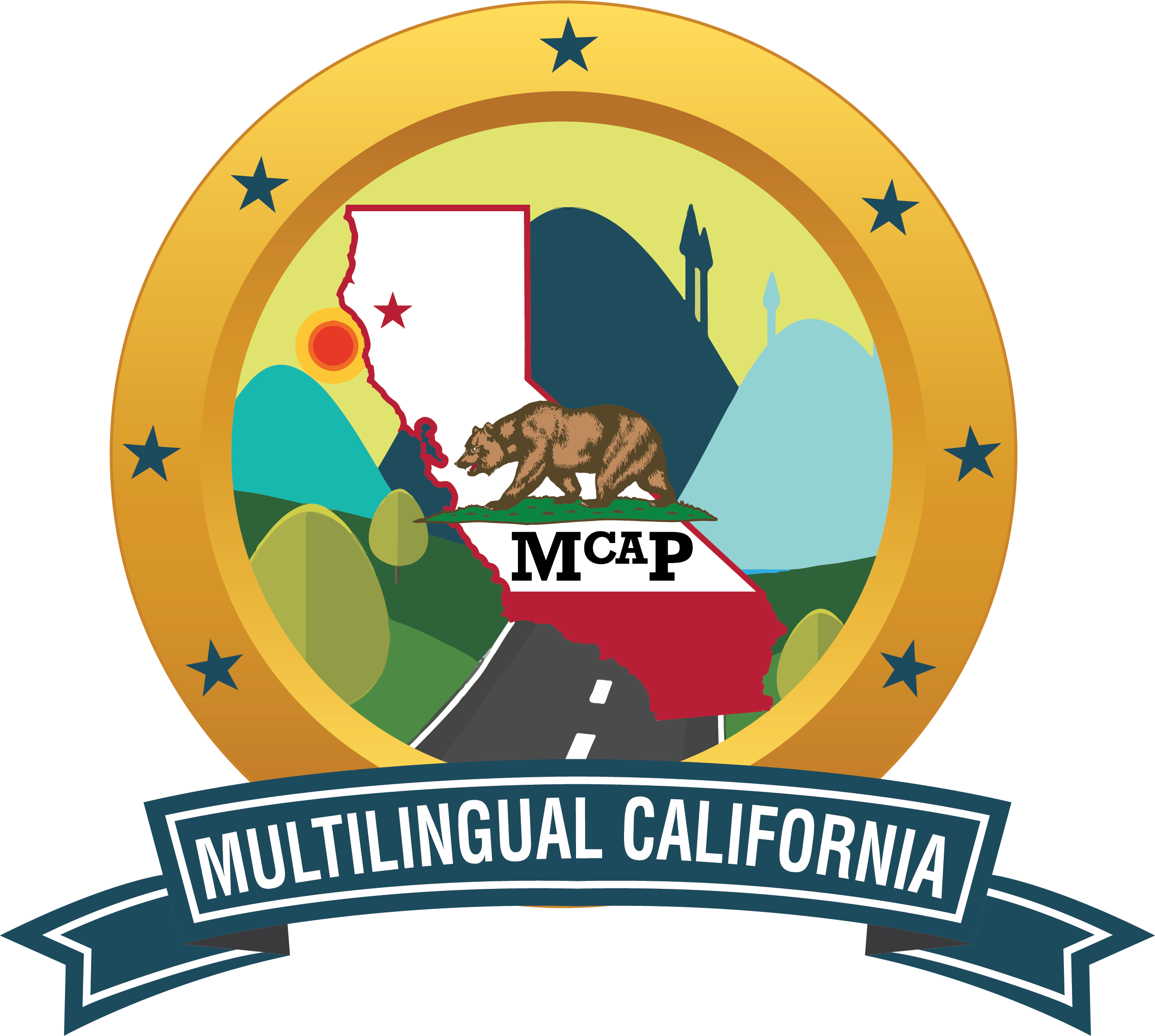 SDSU Global Seal of Biliteracy SDSU's Global Seal of Biliteracy is a digital badge that SDSU students can earn through participating in a cultural and linguistic immersion experience, and demonstrating Working Proficiency through standardized testing that covers reading, writing, listening, and speaking in a language other than English. The SDSU Global Seal of Biliteracy is a standardized measurement of biliteracy skills, and is open to all students who meet the requirements, regardless of their pathways to proficiency in their languages.
As a transborder HSI, SDSU launched its Inaugural Global Seal of Biliteracy in Spanish in Spring 2021 to value and honor the language of our CaliBaja region. We are grateful to our colleagues in the International Business department and the Fowler College of Business for their collaboration with International Affairs to make this initial launch a success.
In the future, we want to celebrate SDSU's multicultural location, student diversity, and university-wide dedication to global education by expanding this opportunity to include additional languages and majors, international and exchange students, and graduate students.
Interested in obtaining a Global Seal of Biliteracy? Please complete our
Interest Form
!

MODULE 1:
Saturday, March 6, 2021, 8am-2pm

MODULE 2:
Saturday, April 10, 2021, 8am-2pm